ECRL Progress On Track Kuantan Tunnel Is 33.5% Completed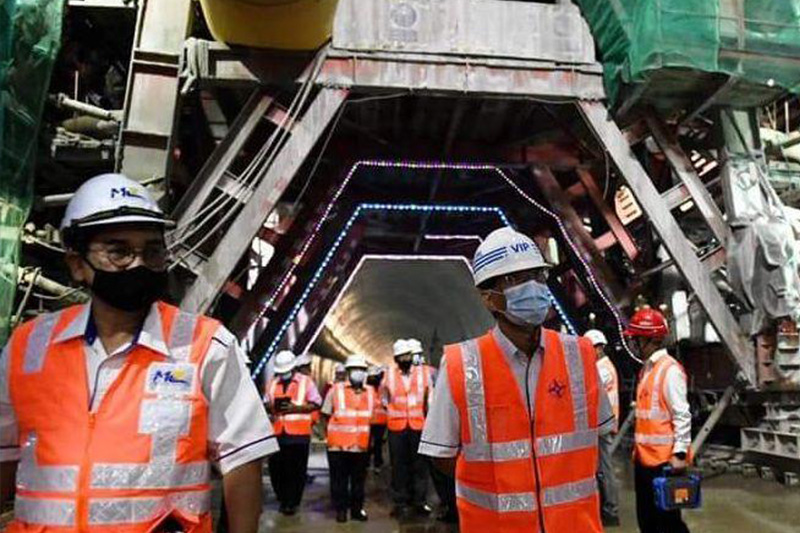 On 19th January 2021, Chairman of the Public Works, Transportation and Safety Committee in Pahang YB. Dato' Sri Norolazali Bin Sulaiman visited the Jabor Tunnel, Kuantan, for a progress update of the East Coast Rail Link project. He was accompanied by over 30 personnel from the Pahang government, representatives from Malaysia Rail Link (MRL), and Section 5.
The party was given a project safety briefing at the entrance of the tunnel. The briefing included a run-through of the ECRL project's alignment design and a progress overview of the project. 
Afterward, they were given insights on the tunnel's geology, challenges in its construction, HSE measures on the project, technology used, as well as schedules. At the end of the visit, our visitors took pictures to commemorate their visit. YB. Dato' Sri Norolazali was interviewed after the site visit, in which he praised the overall progress and work ethic of the Section 5 personnel. He was pleased with the progress of the Jabor tunnel.
Despite the current COVID-19 pandemic situation, the progress of the project has not been affected. This has strengthened the trust of the local community toward the ECRL project, as well as CCC-ECRL.