Transport Minister Visits Section 7 on TBM Reassembly Work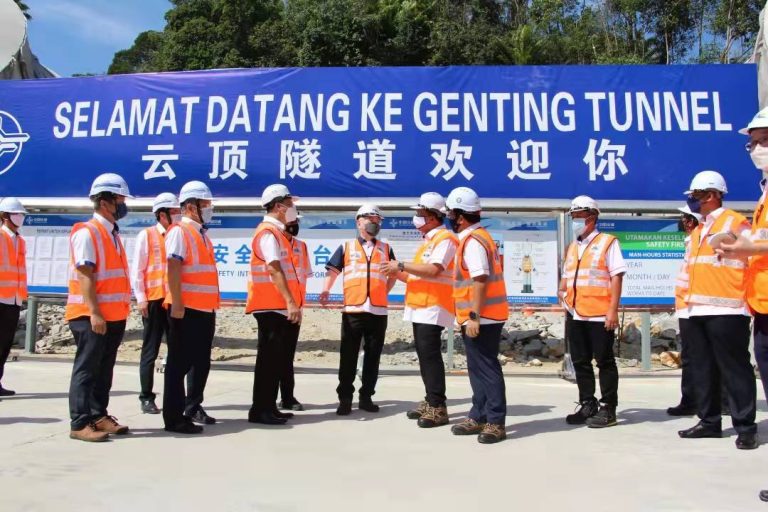 On 13 January 2022, Transport Minister YB Datuk Seri Ir. Dr. Wee Ka Siong visited the Genting Tunnel construction site where the reassembly work of the first Tunnel Boring Machine (TBM1) that will be used to excavate the 16.39 km twin-bore Genting Tunnel is being carried out.
The minister was accompanied by Malaysia Rail Link Sdn Bhd's (MRL) Chairman Tan Sri Mohd Zuki Ali, Chief Executive Officer Dato' Sri Darwis Abdul Razak, and China Communications Construction (ECRL) Sdn Bhd's Managing Director Mr. Kong Qi.
Also present were Tuanku Abdul Rahman University College (TAR UC) Chairman Tan Sri Liow Tiong Lai, Pahang Public Works, Transport and Health Committee Chairman Dato' Sri Norolazali Sulaiman, CCC-ECRL's Deputy Project Director cum Chief Engineer Mr. Deng Bo, the MRL Board of Directors and representatives of local authorities.
During a press conference, Dr. Wee said, the China-made TBM with total weight of 1,600 tonnes and 266m long, making it the biggest of its kind in South-East Asia for rail and excavation works in Malaysia.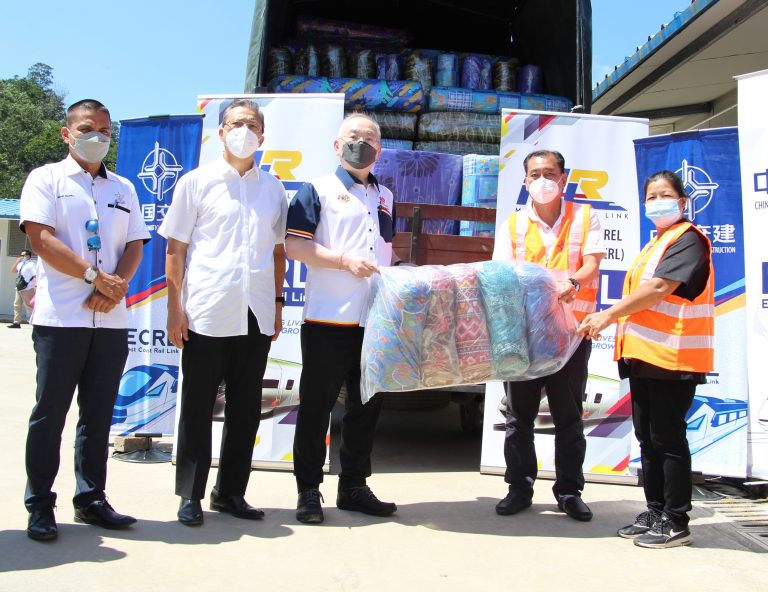 While visiting the construction site of the two tunnels, Dr Wee said 131m had been dug and another 50m had to be excavated before the TBMs could be deployed.
"We are expecting that in March this year, the TBM will enter the tunnels before it officially begins excavating," he said.
He also announced that the Ministry of Transport has approved the Selangor portion of the ECRL project, called Section C2.
This will allow construction work on Section C2, which starts in Gombak and passes through Serendah, Puncak Alam and Kapar before ending in Port Klang to begin in the first quarter of 2022.
Meanwhile, on the same day, MRL & CCC-ECRL also donated some necessities including mattresses and pillows to the flood victims in Bentong.