China Communications Construction Co., Ltd. (hereinafter referred to as "China Communications Construction") is a global leader in large-scale integrated infrastructure service providers. It is mainly engaged in the investment, construction and operation of transportation infrastructure, equipment manufacturing, real estate, and urban comprehensive development, providing customers with Investment financing, consulting planning, design and construction, management and operation package solutions and integrated services.
Listed in Hong Kong and Shanghai, we are ahead of our global peers in profitability and value creation. As of 2022, CCCC ranks 60th among Fortune Global 500; and was rated A grade for the 15th consecutive year by the State-owned Assets Supervision and Administration Commission of the State Council.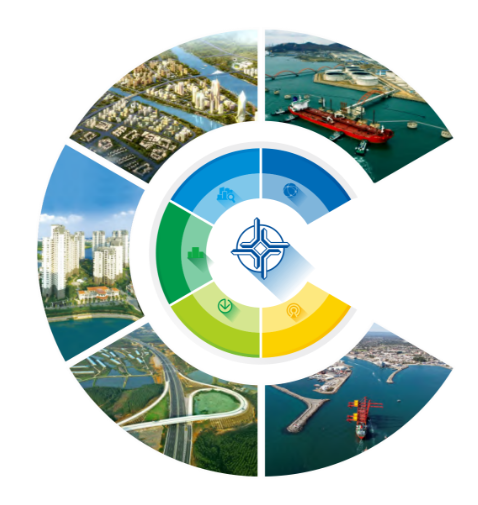 At present, China Communications Construction is the world's largest port design and construction company, the world's largest road and bridge design and construction company, the world's largest dredging company, the world's largest container crane manufacturing company, and the world's largest offshore oil drilling platform design company; The largest international engineering contracting company, China's largest design company, China's largest highway investor; owns China's largest civilian fleet.
CCCC has over 60 wholly-owned and holding subsidiaries, as well as six internationally prestigious brands of CCCC, CHEC, CRBC, ZPMC, F&G and John Holland. It has set up 210 overseas offices in 109 countries and regions worldwide and operates substantial businesses in more than 140 countries and regions in the world. The overseas operation networks of CCCC has been constantly improving. Today, CCCC is one of the top three international contractors in the world and ranks first among Chinese construction enterprises in terms of overseas market share.
EAST COAST RAIL LINK PROJECT (ECRL)
The East Coast Rail Link Project (also known as "ECRL") is one key project under Belt and Road Initiative between China and Malaysia and under construction by China's state-owned enterprise. The 665KM ECRL is expected to be completed by end of 2026. The route starts at Kota Bharu in Kelantan and ends at Port Klang in Selangor. It will pass through Kelantan, Terengganu, Pahang and Selangor.
The ECRL project will become the main transportation line between the east and west coasts, providing comfortable and convenient modes of travel and freight for the public, promoting the development of commerce, logistics, trade and tourism along the railway, improving people's livelihood, promoting regional development and upgrading local industry competitiveness.