China Communications Construction Company Ltd. (CCCC) is a world leading infrastructure service provider. We are mainly engaged in infrastructure investment, construction and operation, equipment manufacturing, real estate and urban development, etc., and offer clients package solutions and integrated services such as investment, financing, consultation, planning, design, construction, management and operation.
Listed in Hong Kong and Shanghai, we are ahead of our global peers in profitability and value creation. In 2019, we ranked 93rd among Fortune Global 500; and were rated A grade for the 14th consecutive year by the State-owned Assets Supervision and Administration Commission of the State Council.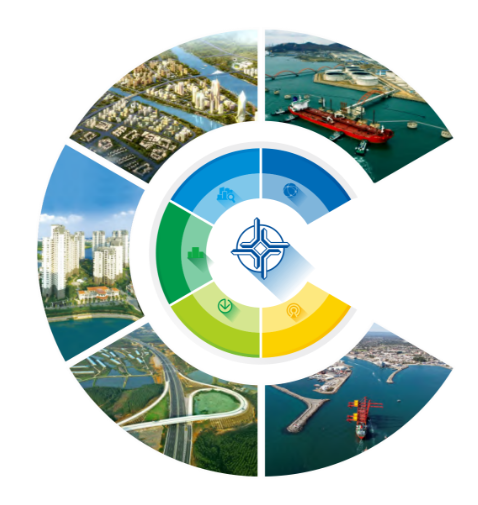 CCCC is the world's largest port design and construction company, highway and bridge design and construction company, dredging company, container crane manufacturer and offshore oil drilling platform design company, as well as China's largest international engineering contractor, design company and highway investor.
CCCC has over 60 wholly-owned and holding subsidiaries. With a history of over 100 years, we have delivered products and services to over 150 countries. Through the continuous efforts of our employees, we have constructed a lot of high-caliber transportation infrastructure which represents the highest standard in the world and the times, provided clients with mature and complete services, established a world leading technical system, and developed the service culture of "satisfying you wholeheartedly".
CCCC is a world-known railway construction enterprise. We have constructed more than 4500 km high speed railway in China state and more than 2000 km railway in oversea countries. Many of these projects, like Mombasa–Nairobi Railway, have won wide acclaim from local society.
EAST COAST RAIL LINK PROJECT (ECRL)
The East Coast Rail Link Project (also known as "ECRL") is one key project under Belt and Road Initiative between China and Malaysia and under construction by China's state-owned enterprise. The 640KM ECRL is expected to be completed by end of 2026. The route starts at Kota Bharu in Kelantan and ends at Port Klang in Selangor. It will pass through Kelantan, Terengganu, Pahang, Negeri Sembilan, Selangor and Putrajaya Federal Territory. Passengers can have easy access in Putrajaya Central Station to go to Kuala Lumpur International Airport or other places in the east coast.
The ECRL project will become the main transportation line between the east and west coasts, providing comfortable and convenient modes of travel and freight for the public, promoting the development of commerce, logistics, trade and tourism along the railway, improving people's livelihood, promoting regional development and upgrading local industry competitiveness.