CCC-ECRL Honours 30 Local Project Partners with Award of Excellence 2021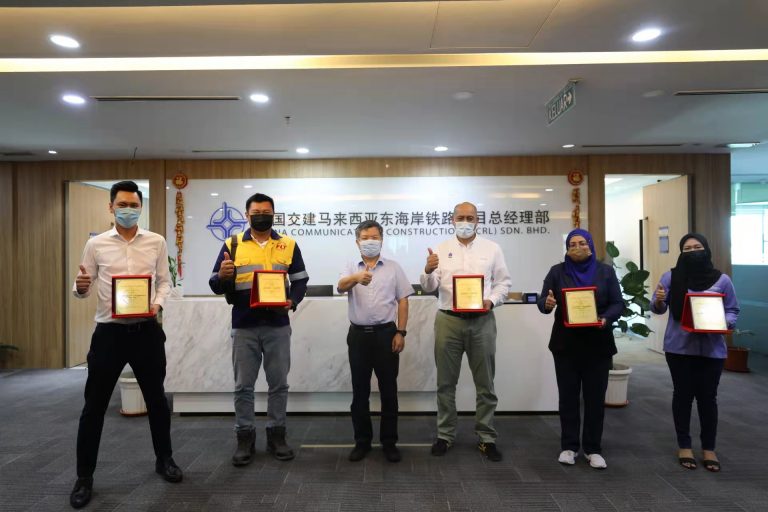 China Communications Construction (ECRL) Sdn Bhd (CCC-ECRL), the Engineering, Procurement, Construction and Commissioning (EPCC) Contractor of the East Coast Rail Link (ECRL) Project, has awarded 30 of its vendors, all of whom are locally contracted partners, with the Award of Excellence 2021.
The award, in its second edition, recognises the best practices and good performance of local project partners in areas of Health, Safety and Environment (HSE) Management, Quality Management, Progress Management & Resource Allocation.  
As of January 2022, the ECRL project has achieved 27.19% completion. The targeted achievement for the ECRL completion is expected to reach 37% by the end of 2022.
To date, there are cumulatively 459 subcontractors, 827 suppliers and 89 consultants to make up an aggregate of 1,375 local contractors participating in the ECRL Project.  
Kong Qi, Managing Director of CCC-ECRL said, the successful progression of this project is a testament to the dedication and contribution of the local Malaysian contractors, partners, vendors, and consultants.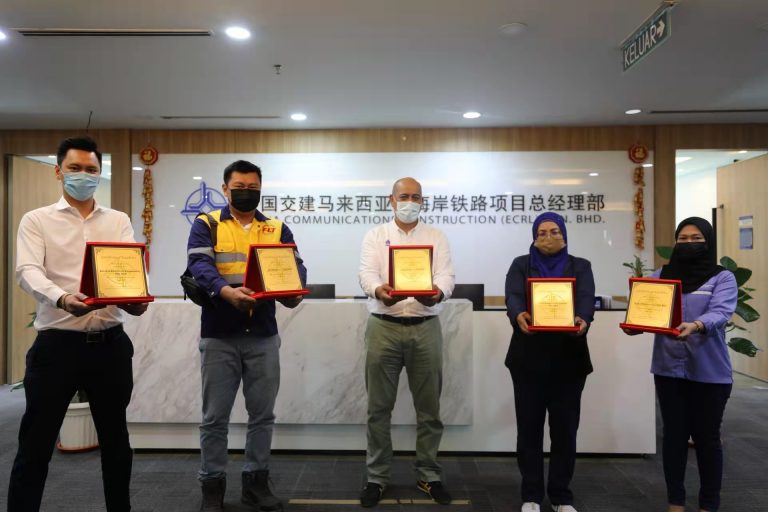 "We would like to thank our local project partners for their contribution and show them appreciation for their hard work. We wish to commend their outstanding effort, commitment and excellence through this award," he said. 
"With the ECRL's construction work in the East Coast reaching more than 300 work sites this year, we are expecting to engage more local vendors and encourage more participation, especially from the East Coast," Kong added.
One of the Bumiputera award recipients from the East Coast, Mohd Faizal bin Ramli, Director of Sincere Image Sdn Bhd said, the ECRL project has created a sense of stability in employment for the East Coast community, especially since the decline during the COVID-19 pandemic.
"It has also been an effective stimulator for our industry and knowing that the development can only soar from here, I see a bright future of opportunities ahead for local contractors in the East Coast," Mohd Faizal said.
Sincere Image Sdn Bhd is a local subcontractor from the East Coast contracted by CCC-ECRL since early February of 2020 and its involvement in the ECRL project includes the completion of building a camp facility, a batching plant and a warehouse at Section 3, Kuala Terengganu.