CCC-ECRL Joins MRL For 'Mesra ECRL' Programme in Terengganu
China Communications Construction (ECRL) Sdn Bhd (CCC-ECRL) has joined Malaysia Rail Link Sdn Bhd (MRL) in conducting 'MESRA ECRL' Programme in Terengganu on 15 and 16 February 2022 at two different locations, Setiu and Besut.
'MESRA ECRL' Programme is a new corporate social responsibility (CSR) initiative introduced this year aims to reach out to the local community along the East Coast Rail Link (ECRL) Project alignment and increase their awareness towards the economic spill-over effects from the construction of the national mega infrastructure.
Chief Executive Officer of MRL Dato' Sri Darwis Abdul Razak said, the programme provides clear views on the project to the villagers involved in the land acquisition process.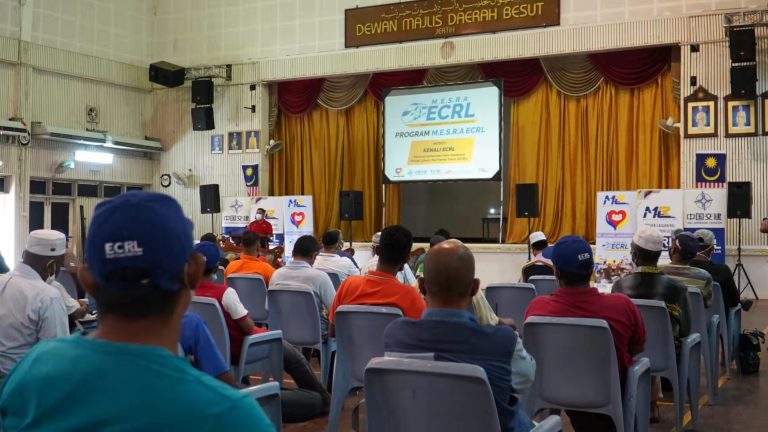 "The programme will also give a clear picture to the people about the progress of the project. Similar programme will also be carried out in other states involved," he said.
One of the activities held during the programme was "Kenali ECRL" in which the Regional Construction Manager of MRL explained about the background of the project and how it will boost the livelihoods of the local community and at the same time preserve the environment.
Communications Director of CCC-ECRL, Grace Cheng in her speech said that the company is committed in providing more job opportunities to the locals as the project is progressing from time to time.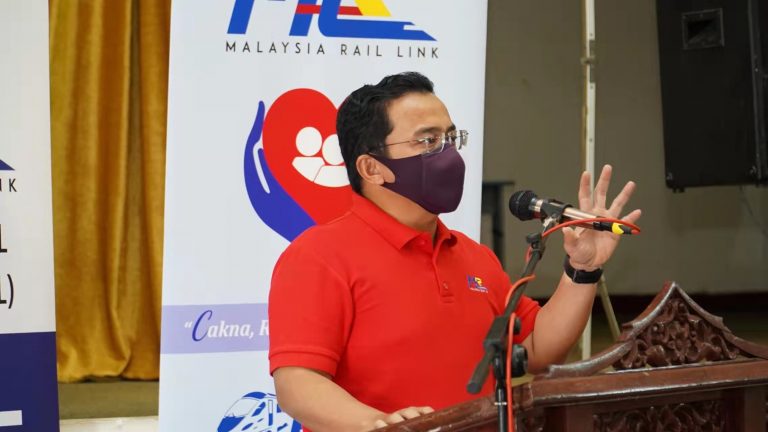 "CCC-ECRL will continue to create employment opportunities for locals especially from the East Coast moving forward when the project gets busier and progresses rapidly towards the expected completion by end of 2026," said Cheng.
Some schooling kit, COVID-19 self-test kit and hand sanitizer were also distributed to students from the underprivileged families.
'MESRA ECRL' Programme kicked off in January at Kota Bharu and Pasir Puteh Kelantan and will continue in several other locations in the future.