CCC-ECRL Recognises Local & Bumiputera Project Partners With Awards Of Excellence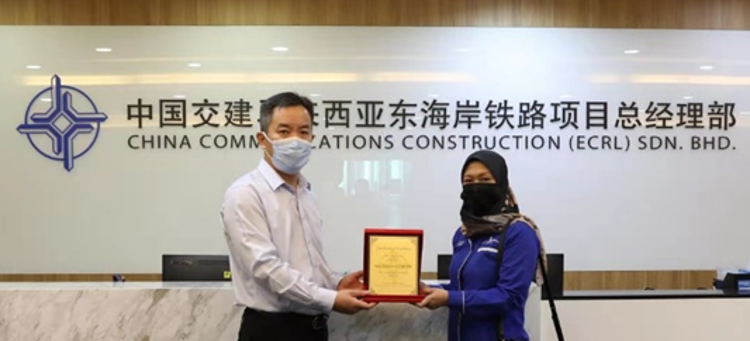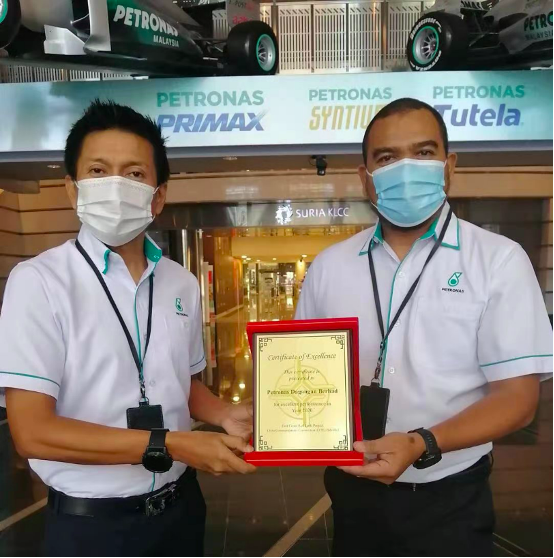 China Communications Construction (ECRL) Sdn Bhd (CCC-ECRL) has awarded 31 of its local and Bumiputera subcontractors, consultants and vendors with the Award of Excellence for Year 2020.
The award commends the resilience, dedication and efforts of the local and Bumiputera project partners with their outstanding performance in areas including Health, Safety and Environment (HSE) Management, Quality Management, Progress Management as well as Resource Allocation.
Bai Yinzhan, Managing Director of CCC-ECRL said, "The year 2020 has presented us with many challenges. Our progress is only as good as the people who work on the project, without their relentless efforts, the project would not have remained on track. Through this award, we wish to extend our gratitude towards these local and Bumiputera project partners."
As of January 2021, the ECRL project achieved a 20.37% completion rate ahead of the originally scheduled 19.39%. This advanced progress is attributed to most notably in Section B from Dungun to Mentakab, with an advanced progress of 9.47% instead of the scheduled 5.83% as well as Section A from Kota Baru to Dungun, seeing physical work progress that was 0.62% ahead of schedule.
"The COVID-19 pandemic has brought on a new normal.  We are also thankful that these local and Bumiputera project partners have thoughtfully managed the strict enforcement of the applicable SOPs to keep our workplace safe," added Bai.
Currently, there is a total of 1,241 local and Bumiputera vendors participating in the ECRL project. These include 415 subcontractors, 746 suppliers and 80 consultancies.
CCC-ECRL is also collaborating with the Federal and state government in providing a platform to encourage the participation of local and Bumiputera contractors in the ECRL project.  It has been actively ensuring qualified local and Bumiputera contractors, suppliers, and consultants participate in at least 40% of the civil works (excluding tunneling works) on the ECRL project.
CCC-ECRL has also accorded special attention on the appointment of local and Bumiputera small contractors from the Grades G1-G3 categories, who will directly benefit with the overall construction industry in the country as well.