China Ambassador to Malaysia Visits the ECRL Project Sites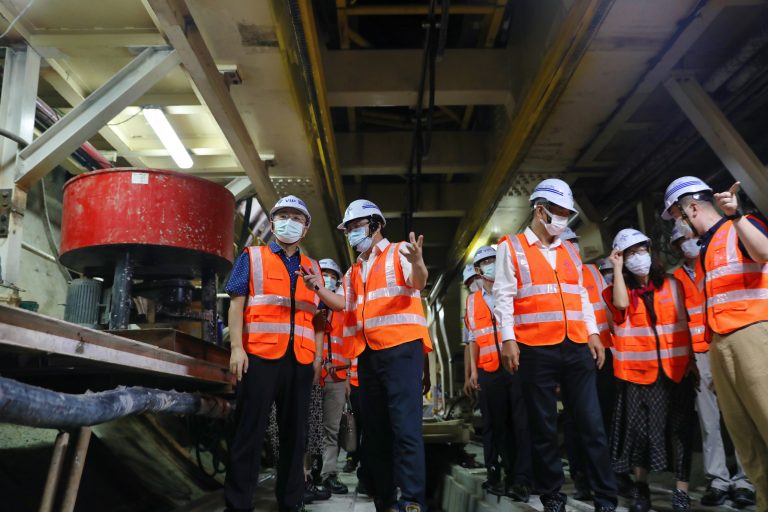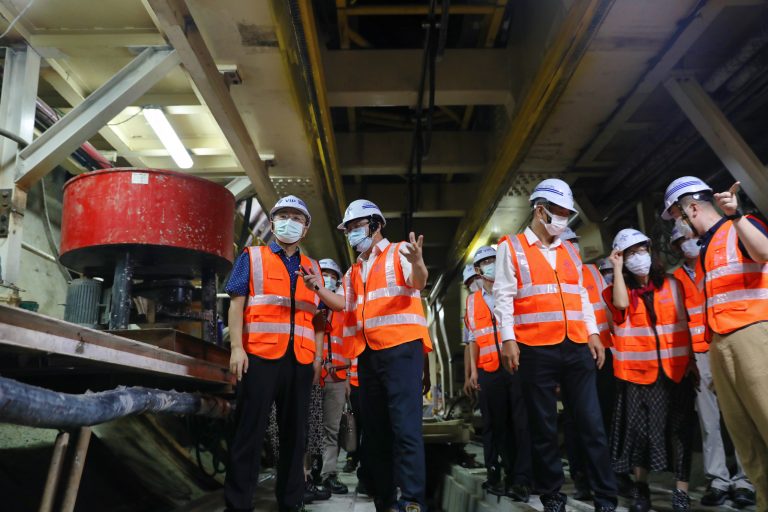 China Communications Construction (ECRL) Sdn Bhd (CCC-ECRL) is honoured to receive H.E. Ambassador Extraordinary and Plenipotentiary of the People's Republic of China to Malaysia, Ouyang Yujing and his delegation to a few of the East Coast Rail Link Project (ECRL) sites in Pahang.
He started his visit on May 19th at the Genting Tunnel portal where the first Tunnel Boring Machine (TBM) called Genting TBM 1 is in position to bore the 16.39km tunnel.
The Ambassador also visited CCC-ECRL's Safety Training Centre and experienced its Virtual Reality (VR) safety training. He took the opportunity to give some encouragement words to the staffs whom working on-site.
On the following day, the China Embassy to Malaysia delegation then went to Kuantan to visit the company's site headquarters at KotaSAS.
They were accompanied by Kong Qi, the Managing Director of CCC-ECRL and Liu Jian Ming, the Deputy Project Director of CCC-ECRL.
They toured the basecamp to learn more about the operation of the emergency rescue, monitoring, and training centre. Ouyang then was briefed about the progress of the ECRL project in detail by Kong.
After the brief, he commended the company's achievements. "To build one of the key projects of the belt and road initiative (BRI) jointly built by China and Malaysia and to champion a mega economic trade cooperation between the two countries, CCC-ECRL shoulders a very significant mission," he said.
He also praised the prevention and control measures that are taking place throughout the project's sites to curb the COVID-19 virus from spreading.
Ouyang hopes the overall construction of the ECRL project will be carried out with high standards and to be completed on schedule.