Section 7 visit by Deputy Director of Malaysia Land Public Transport Agency (APAD)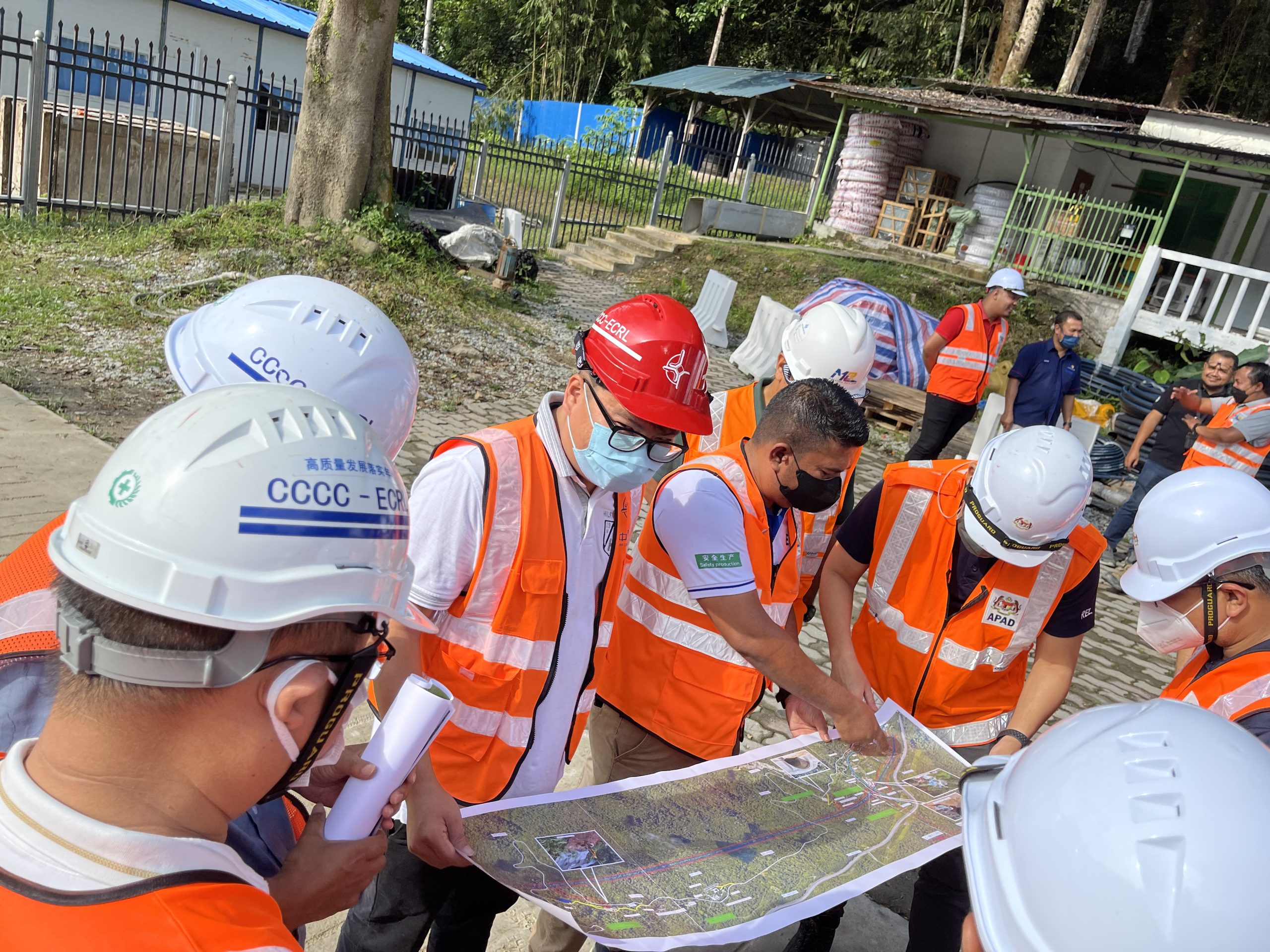 Recently, En.Ahmad Radhi Bin Maarof, Deputy Director of the Malaysian Land Public Transport Agency ( APAD), visited the construction site of the Yunding Tunnel and the Sungai Tua No. 1 Tunnel Section 7 of the CCCC Malaysia East Rail Project. The owner, Malaysia Rail Link (MRL), project general manager and relevant personnel from the branch, accompanied the project.
In the workshop meeting room at the exit of Yunding Tunnel, Deputy Director En.Ahmad Radhi Bin Maarof and his party first listened to the work report on the construction progress, key and difficult points of construction, construction technology, safety control and other aspects of Yunding Tunnel, and then conducted a briefing on the construction site.
During the construction process, Section 7 has strictly controlled the progress, quality, safety, environment and other factors, and achieved remarkable results, which was highly affirmed by the Malaysian Land Public Transport Agency (APAD). ECRL Section 7 will continue to strictly control the quality in the follow-up production work, strictly implement the management measures, and provide a strong guarantee for the smooth completion of the project.