Deputy Finance Minister Attends MESRA ECRL in Paya Besar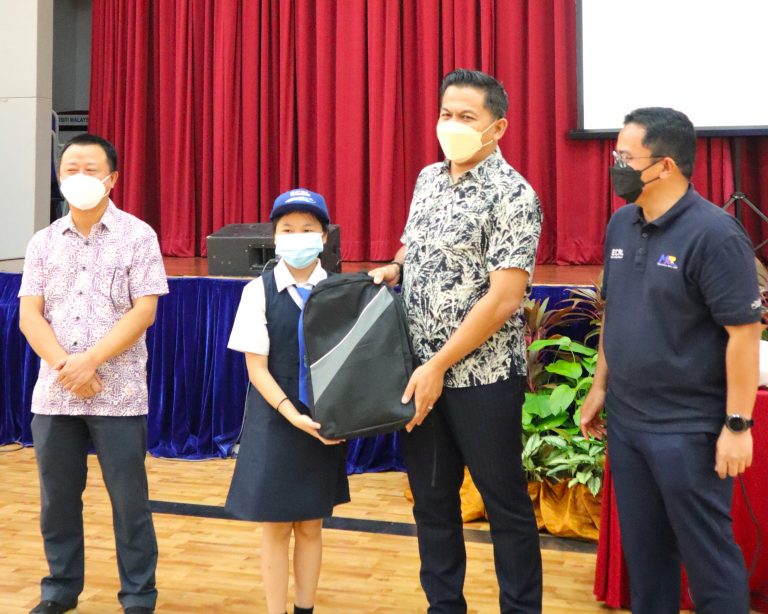 Kuantan, 25 June 2022 – Deputy Finance Minister I, who is also the Paya Besar Member of Parliament, YB Dato' Mohd Shahar Abdullah attended the MESRA ECRL Programme in Paya Besar which was held at Universiti Malaysia Pahang (UMP), Gambang.
He was welcomed by Chief Executive Officer of Malaysia Rail Link Sdn Bhd (MRL) Dato' Sri Darwis Abdul Razak, Deputy Project Director cum Chief Engineer of China Communications Construction (ECRL) Sdn Bhd (CCC-ECRL) Deng Bo and Corporate Director of CCC-ECRL Grace Cheng.
MESRA ECRL, a corporate social responsibility (CSR) initiative championed by MRL in collaboration with CCC-ECRL has started since last January in Kelantan and Terengganu.
It aims at fostering closer ties with the community living near the ECRL stations and raise their awareness about the mega-rail project.
Dato' Mohd Shahar said the strategic location of the Paya Besar station would ensure a smooth passenger and cargo transport system from Paya Besar to the Klang Valley or to other major destinations along the rail network and vice versa.
"The seamless ECRL network has the potential to drive commercial activities, attract tourists and boost job opportunities in Paya Besar, which in the long run will result in a positive impact on the socio-economy of the people," he added.
In line with the commitment of the event, some COVID-19 self-test kits, sanitization packs and school items were handed to 150 students from the B40 group.
Paya Besar is the first location for MESRA ECRL in Pahang and it will be carried out at several other locations within the state soon.