ECRL Project Personnel 100% Vaccinated to Ensure Steadfast Progress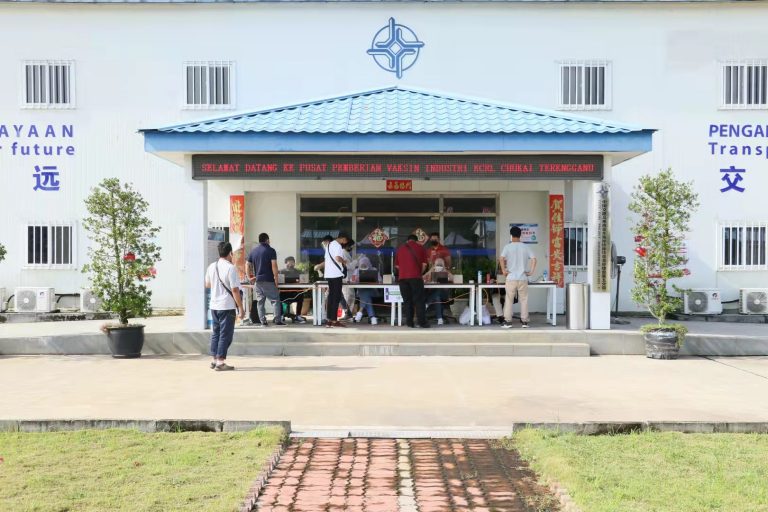 China Communications Construction (ECRL) Sdn Bhd (CCC-ECRL) announced today that it has successfully vaccinated 100% of its management and staff including local subcontractors and suppliers working on the East Coast Rail Link ECRL project.
The entire ECRL workforce has at least received the first dose of the COVID-19 vaccine. CCC-ECRL aims to complete the two-dose vaccination process by the end of September.
This is to ensure the personnel actively working at its 164 priority locations, including the excavation works of 10 tunnels, are fully immunized and to ensure the steadfast progress of the national megaproject.
Furthermore, the initiative is essential to prevent delays in the project's progress caused by stringent onsite SOPs, including less manpower and shorter working hours, and material delivery delays consequential to the Movement Control Order (MCO) imposed in various states.
While the vaccines for this initiative were provided by the COVID-19 Immunisation Task Force (CITF), all costs involved in the vaccination process, including the set-up costs for the industry vaccination centres (PPVINs) and administrative fees for private medical general practitioners and healthcare personnel, were born by CCC-ECRL and the asset owner of the ECRL project, Malaysia Rail Link Sdn Bhd (MRL).
The vaccination campaign was approved by the Public-Private Partnership COVID-19 Industry Immunisation Programme (PIKAS).
It was carried out at the ECRL Dungun and Chukai Base Camps in Terengganu, and CIDB Kuantan in August and September.
Meanwhile, for CCC-ECRL employees within the Klang Valley, vaccinations were carried out earlier in July and August under the Construction Industry Vaccination Program (CIVac) at CIDB Convention Centre.