Environmental Regulatory Compliance Monitoring Committee (ERCMC) Meeting 1/2020 Successfully Held For The ECRL Project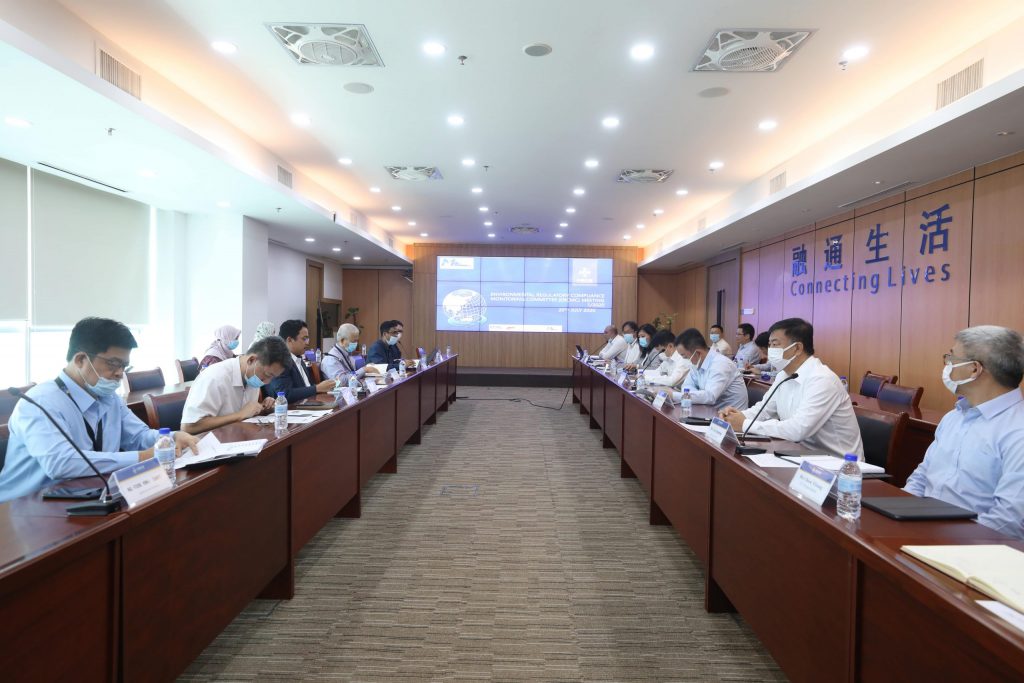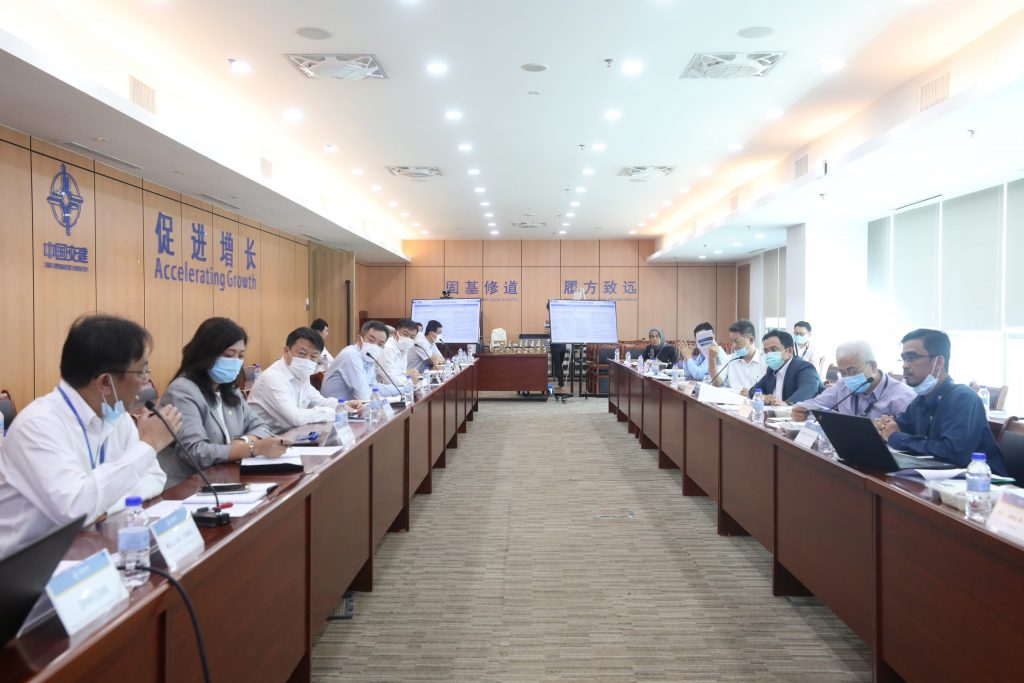 KUALA LUMPUR, July 20- MALAYSIA Rail Link Sdn. Bhd. (MRL) held the first Environmental Regulatory Compliance Monitoring Committee (ERCMC) Meeting of East Coast Rail Link (ECRL) project together with the project Main Contractor, China Communications Construction (ECRL) Sdn. Bhd, (CCC-ECRL). 
MRL chief executive officer Datuk Seri Darwis Abdul Razak chaired the meeting with the attendance of Mr Bai Yinzhan, CCC-ECRL Managing Director and top management of MRL & CCC-ECRL that consists of MRL Project Director Mr. Yew Yow Boo, MRL Deputy Project Director-Nor Rizan Mohd Akhir, MRL Construction Director-Ng Fook Kwai, CCC-ECRL Deputy Project Director-Mr Liu Jianmin, Chief Engineer- Liu Zhaohui and representatives of relevant departments comprising a total of twenty-four (24) persons were also present in the said meeting.
The main function of the ERCMC Meeting is to provide an oversight of the Company's policies and management systems in respect of environmental matters to the ECRL project. The agenda of the meeting comprised of ERCMC Charter, Legal Compliances, EIA Compliances, Implementation of the Environmental Mainstreaming Tools (EMT) and the Findings of Environmental Compliance Audits, DOE Enforcement Visits and Public Complaints and the Review of the Environmental Policy and Strategic Plan. 
Mr Bai Yinzhan acknowledged environmental management work in the early stage of the project. He assured CCC-ECRL will fully cooperate with MRL including full compliance to the environmental relevant laws and regulations. The continuous effort in terms of environment protection in this ECRL project will be maintained and be improved over the time.
Datuk Seri Darwis Abdul Razak expressed his sincere gratitude in organizing this meeting successfully, fully acknowledged the efforts and achievements in environmental management of the project, to implement environmental management in accordance to laws and regulations, actively fulfill its social responsibility and envisaged to make persistent efforts in environmental management throughout the construction of this project.
The Chairman later proposed that Mr Bai Yinzhan as the Co-Chairman and approved by the Committee.