Launching Ceremony of 1st ECRL Construction at Tunjong, Kelantan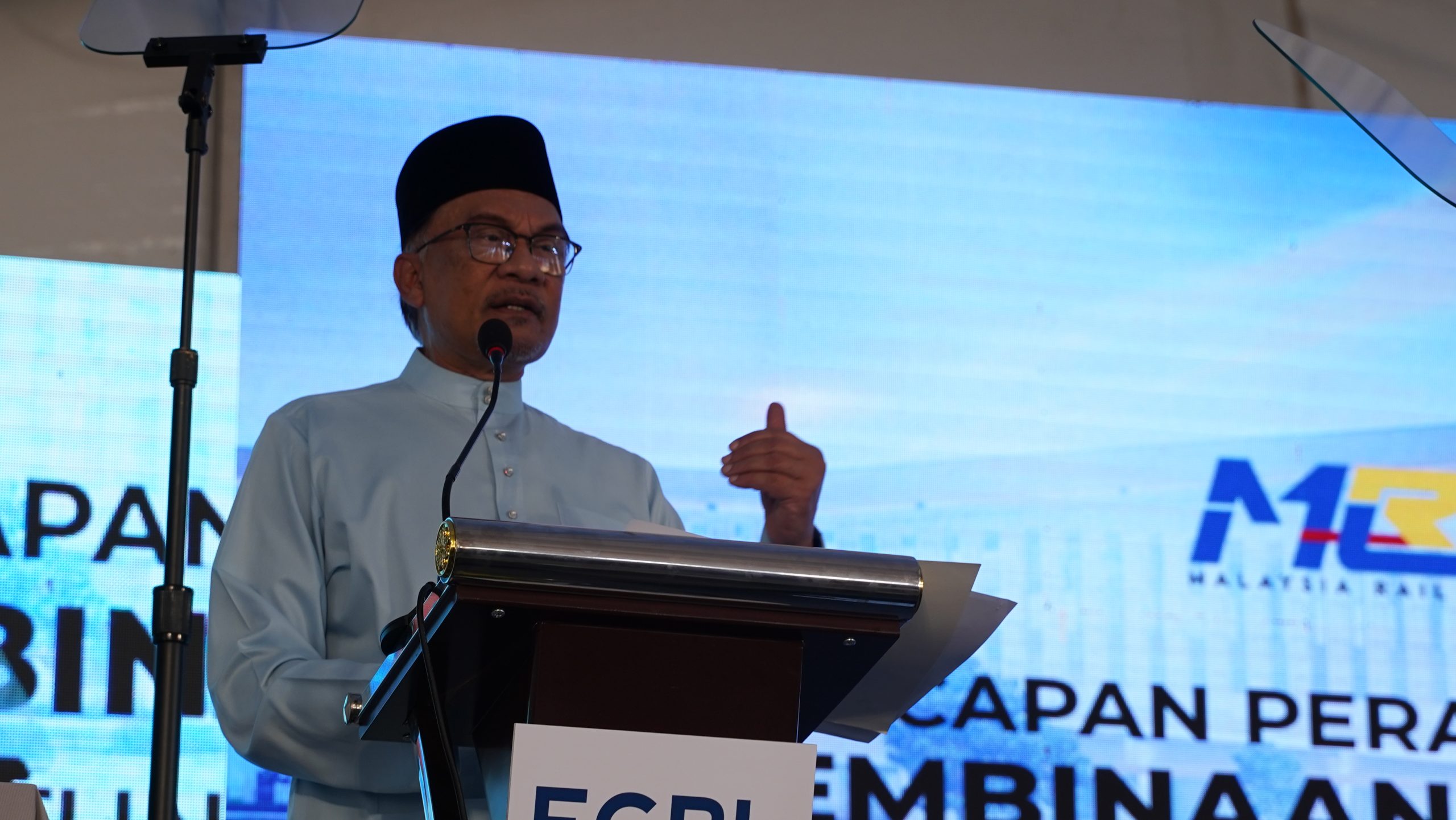 On 12 May 2023, Prime Minister, Dato' Seri Anwar Ibrahim launches the construction of ECRL's first station in Kota Bharu.
This milestone marks a remarkable achievement for our ECRL project. Located on a 50.41 – acre site in Bandar Baru Tunjong , the construction of the ECRL Kota Bharu station will incorporate a building design, inspired by the Kelantan's cultural heritage and will also showcase the charm of Rumah Meleh Melayu and Bunga Ketam Guri.
Also present were Transport Minister Anthony Loke Siew Fook, Kelantan Menteri Besar Datuk Ahmad Yakob, Chief Secretary of Government Tan Sri Mohd Zuki Ali, Malaysia Rail Link Sdn. Bhd Chief Executive Officer Datuk Seri Darwish Abdul Razak and Executive Director Mr. Lui Hui represent China Communications Construction Company Ltd (CCCC).
Furthermore, the launch event witnessed the exchange of memorandum of understanding (MoU) documents between MRL, CCC and the three educational institutions for the ECRL Industrial Skills Training Program (PLKI-ECRL). The participating institutions are Universiti Malaysia Pahang (UMP), Universiti Kuala Lumpur (UniKL) and Tunku Abdul Rahman University of Management and Technology (TAR UMT). The objective of the MoU is to leverage the services and expertise of educational institutions throughout the implementation of the PLKI-ECRL. It also involves collaboration in providing training and education while strengthening relationships among program participants