Malaysia Rail Link's Chairman and Board of Directors visited CCC-ECRL work sites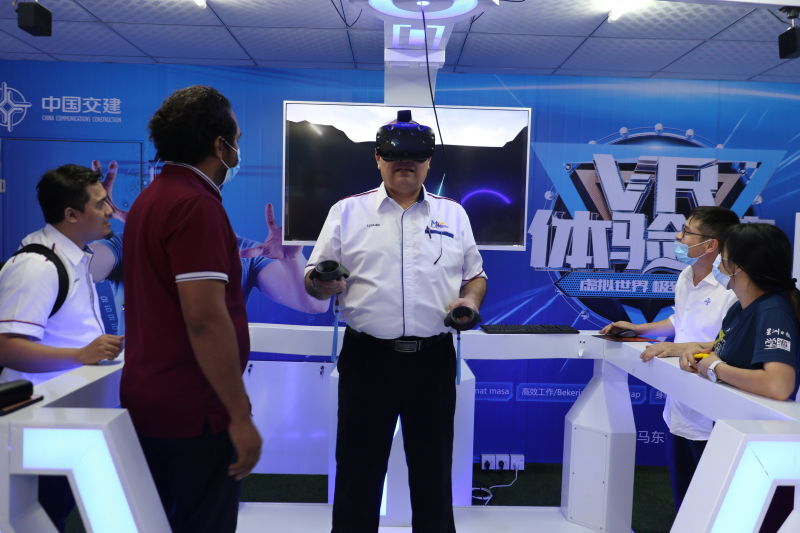 Malaysia Rail Link Sdn Bhd (MRL), the project and asset owner of the ECRL had its board of directors (BOD) pay a two-day visit to the project's Section 5 base camp and work sites in Kuantan and Maran.
On day one, the BOD visited the base camp and safety training center in Section 5, where they got to personally experience the renowned CCCECRL VR training kit and tunnel safety simulator.
"The VR Experience Pavilion facilities were commendable. It allows safety training to be completed before the trainees even set foot onsite but in an environment as realistic and reliable as possible using VR technology," said Tan Sri Dr. Ismail Bakar, chairman of MRL.
The following day, the MRL team put their safety training to the test when they visited two worksites: the Kuantan tunnel exit and the Maran tunnel exit.
At the Kuantan and Maran tunnel exit worksites, the team received a standard pre-entry safety briefing along with a progress updates on the project. They were given a guided tour where they inspected and conferred on construction technology and mechanical equipment used with the tunnel engineers.
Before leaving, Tan Sri Dr. Ismail Bakar expressed his appreciation of the staff and engineers' attentiveness to the project requirements that has resulted in good progress and exemplary safety standards onsite.