MRL Board of Directors Officially Visit ECRL Section 1 in Kelantan
On 30th October 2021, Malaysia Rail Link Sdn Bhd (MRL) Board of Directors officially visited Section 1 of the East Coast Rail Link (ECRL) Base Camp in Tunjong Kelantan, in conjunction with MRL's 18th Board of Directors Meeting.
They were welcomed and accompanied by Managing Director of China Communications Construction (ECRL) Sdn Bhd Kong Qi, MRL's Chief Executive Officer Dato' Sri Darwis Abdul Razak, and Deputy Project Director cum Chief Engineer of CCC-ECRL Deng Bo. 
They went to observe construction works at several locations within the alignment including Bridge 5 in Mukim Padang Raja-Gunong Barat.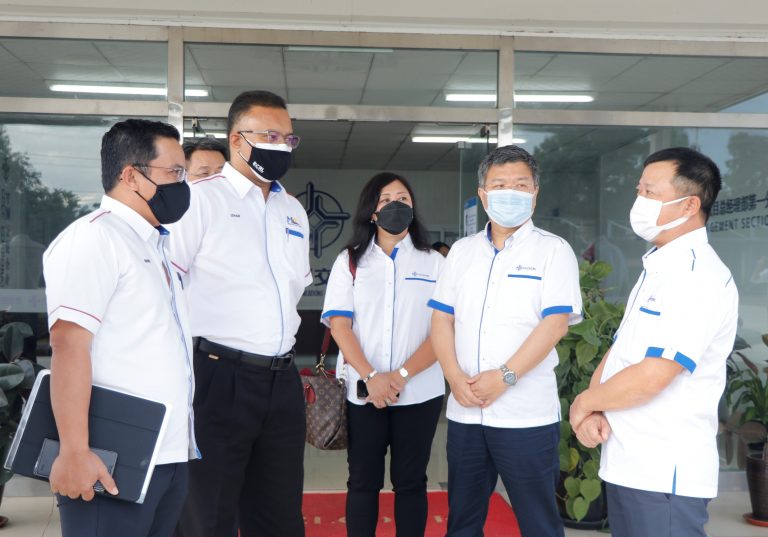 They were briefed about the project updates, the challenges faced by them during pandemic and monsoon season as well as measures taken place to ensure a steady and on-track progress of the mega project.
The delegation hopes that ECRL achieves its goal to connecting lives and accelerating growth especially within the local community in the state.
The ECRL Kelantan alignment is 43.86 kilometre in length, consists of one tunnel at Bukit Yong and two stations in Kota Bharu and Pasir Puteh.