MRL Board of Directors Visit Genting Tunnel on TBM Operation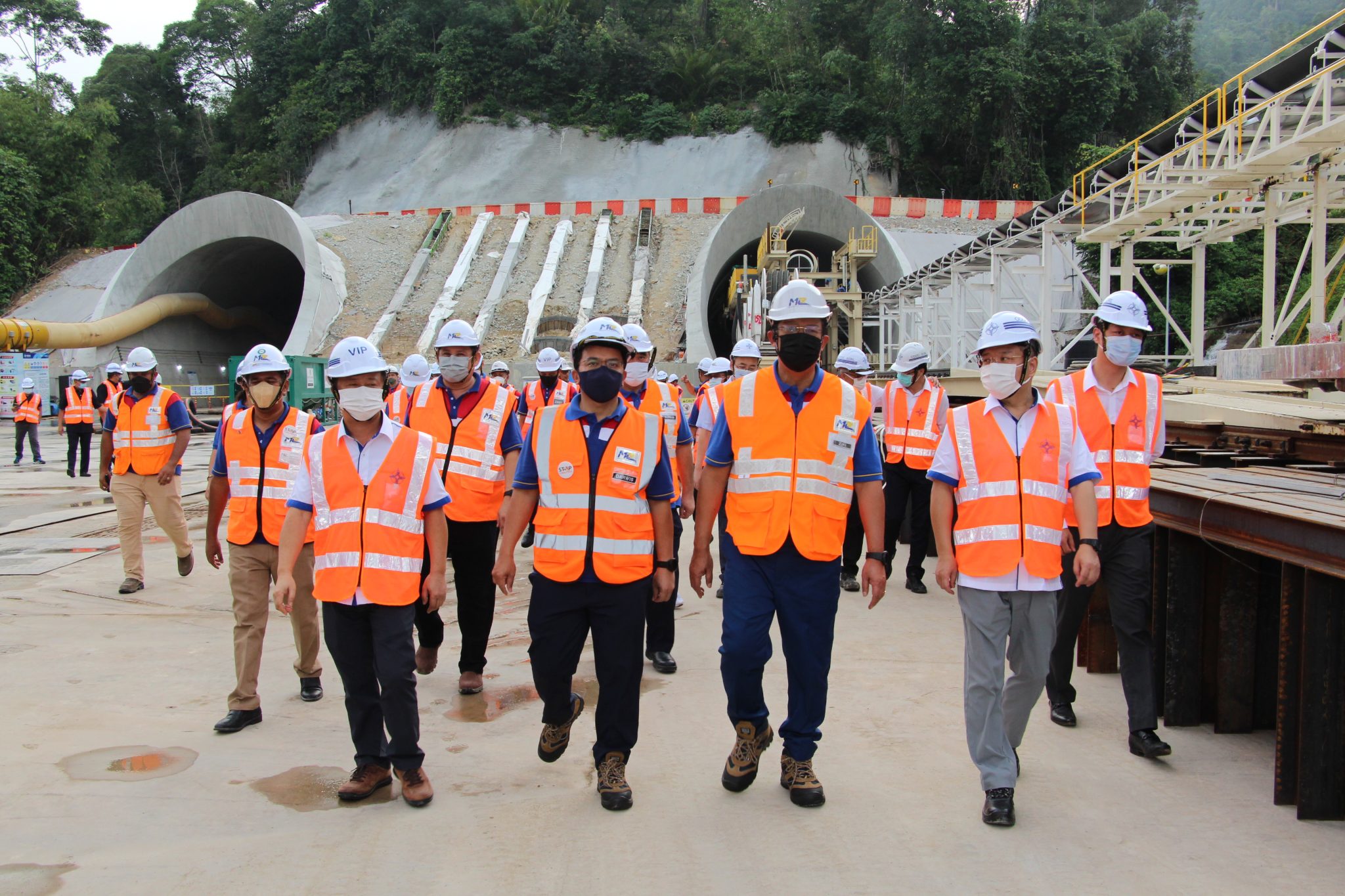 On the 21st of April 2022, China Communications Construction (ECRL) Sdn Bhd (CCC-ECRL) welcomed the Chief Secretary to the Government of Malaysia, Tan Sri Mohd Zuki Ali who is also the Chairman of Malaysia Rail Link Sdn Bhd (MRL) with eight other Board of Directors (BOD) of MRL to the Genting Tunnel construction site to observe the operation of the first Tunnel Boring Machine (Genting TBM 1).
Among present were the two newly appointed MRL Board members, Datuk Ruji Ubi, the Prime Minister's Office, Implementation Coordination Unit (ICU) Director General and Mr. Lim Kit Siong.
The delegates were accompanied by Dato' Sri Darwis Abdul Razak, Chief Executive Officer of MRL, Mr. Kong Qi, Managing Director of CCC-ECRL and Mr. Deng Bo, Deputy Project Director cum Chief Engineer of CCC-ECRL.
Tan Sri Mohd Zuki commended the advanced technology used to bore the longest tunnel in the East Coast Rail Link (ECRL) Project.
He expressed his hope that the 266 m boring machine would be able to operate successfully to ensure that the excavation of the 16.39 km twin-bore Genting Tunnel could be carried out smoothly.
Genting TBM 1 has completed its on-site deployment and commissioning on April 1st. It has moved into the tunnel entry and is ready to bore.
Prior to the visit, they also held the first special BOD meeting of 2022 at CCC-ECRL's Section 7 Site 4 Office and the Genting TBM 1 operation was one of the topics discussed.
It was followed by an Iftar session and ended with Tarawih prayer as a celebration of the holy month of Ramadan.