Official Visit to ECRL Tunjong and Flood Relief Mission by Deputy Finance Minister, Datuk Seri Ahmad Maslan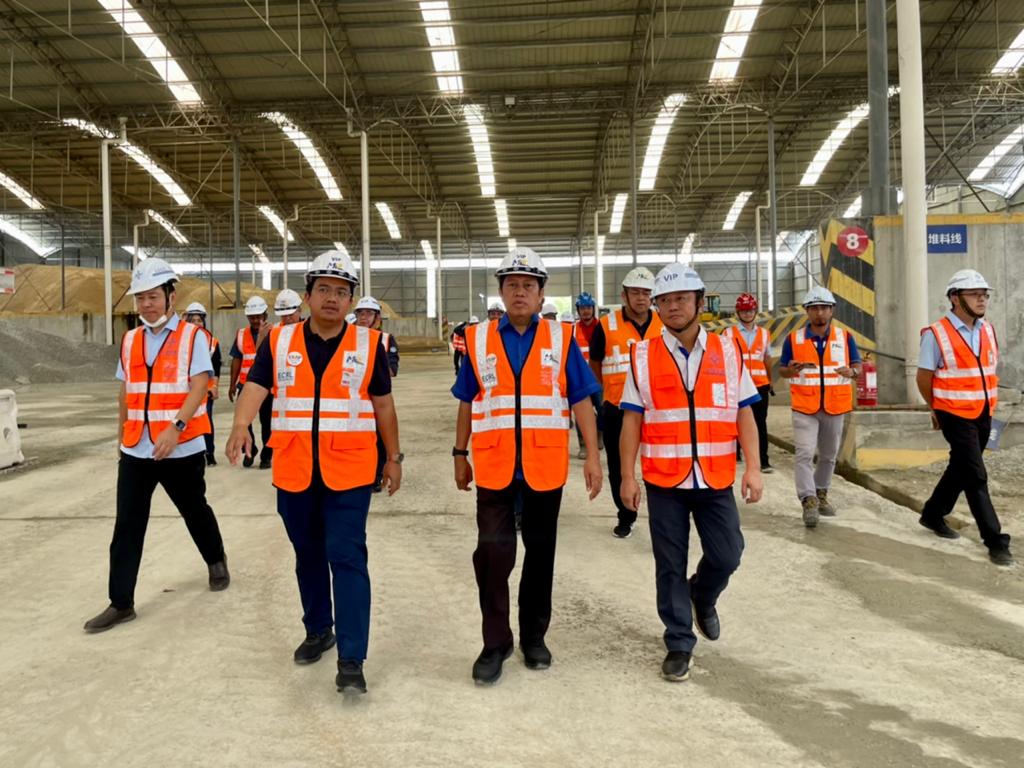 Pasir Puteh, 27 DEC – Deputy Minister of Finance, Datuk Seri Ahmad Maslan made an official visit to ECRL Tunjong, in conjunction for a Flood Aid Distribution Program with representatives of CCC-ECRL and Malaysia Rail Link (MRL) in the form of basic necessities to help assist flood victims in both Kelantan and Terengganu.
Datuk Seri Ahmad Maslan and his party first visited the office and living area of Section 1's camp, as well as the steel bar factory, silo and mixing station, and spoke highly of the branch's camp construction and working environment. Accompanying the Deputy Minister of Finance on a two-day visit was MRL Chief Executive Officer Dato' Sri Darwis Abdul Razak, and China Communications Construction (ECRL) Sdn Bhd (CCCECRL) Deputy Project Director & Chief Engineer Deng Bo.
Apart from the inspection, China Communications Construction (ECRL) Sdn Bhd (CCC-ECRL), main contractor and Malaysia Rail Link Sdn Bhd (MRL), asset owner of the East Coast Rail Link (ECRL) Project continued their efforts in Flood Aid Distribution to the flood victims around Malaysia as they handed out donations in several locations in Kelantan namely Machang and Pasir Puteh. In Terengganu, donations where handed out to flood victims at Sekolah Kebangsaan Kampung La, Hulu Besut and Dewan Telok Kalong Kijal, Kemaman.
In Kelantan, about 70 per cent of the construction work in Sections 1 and 2 of the East Coast Rail Line (ECRL), covering 82km from Tunjong here to Setiu in Terengganu, was affected by floods last week. CCC-ECRL and MRL hope that the donations would help ease the situation suffered by the flood victims.