Pahang MB Conducts Aerial Observation along the ECRL Alignment in Pahang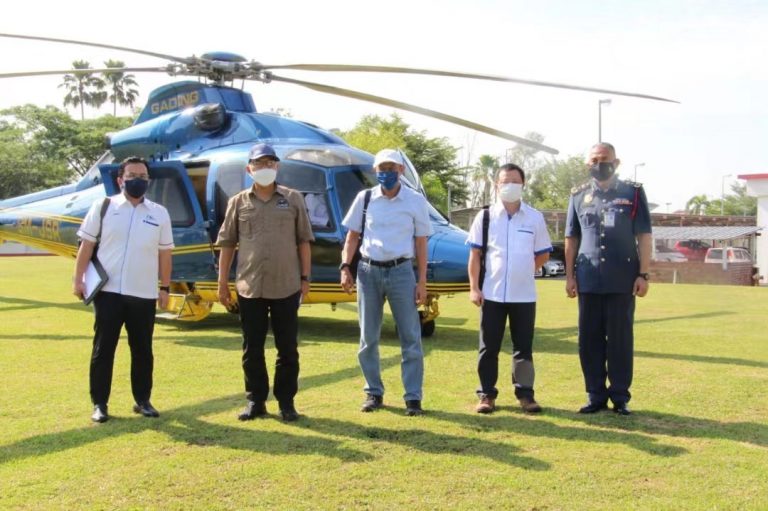 On 21 February 2022, Pahang Menteri Besar YAB Dato' Sri Wan Rosdy Wan Ismail has conducted an aerial observation by helicopter along the East Coast Rail Link (ECRL) alignment in Pahang.
The 275-kilometer observation route was from Terengganu-Pahang border to border of Pahang-Selangor.
It started in Cherating and then moved to Kuantan City Port – KotaSAS – Paya Besar – Maran – Temerloh and ended in Bentong.
Dato' Sri Wan Rosdy was accompanied by Pahang State Secretary, YB Dato' Sri Dr. Sallehuddin Ishak, Chief Executive Officer of Malaysia Rail Link Sdn Bhd, Dato' Sri Darwis Abdul Razak and Deputy Project Director cum Chief Engineer of China Communications Construction (ECRL) Sdn Bhd, Mr. Deng Bo.
They departed from Indera Mahkota Fire and Rescue Station, Kuantan at 10am and safely landed at Galaxy Aerospace Hangar in Subang, Selangor at 12pm.
Dato' Sri Wan Rosdy expressed his hope that the ECRL Project would be able to be completed by end of 2026 as scheduled and creates more job and business opportunities to the locals especially in Pahang.