Prime Minister Visits ECRL Booth at Jelajah Aspirasi Keluarga Malaysia Terengganu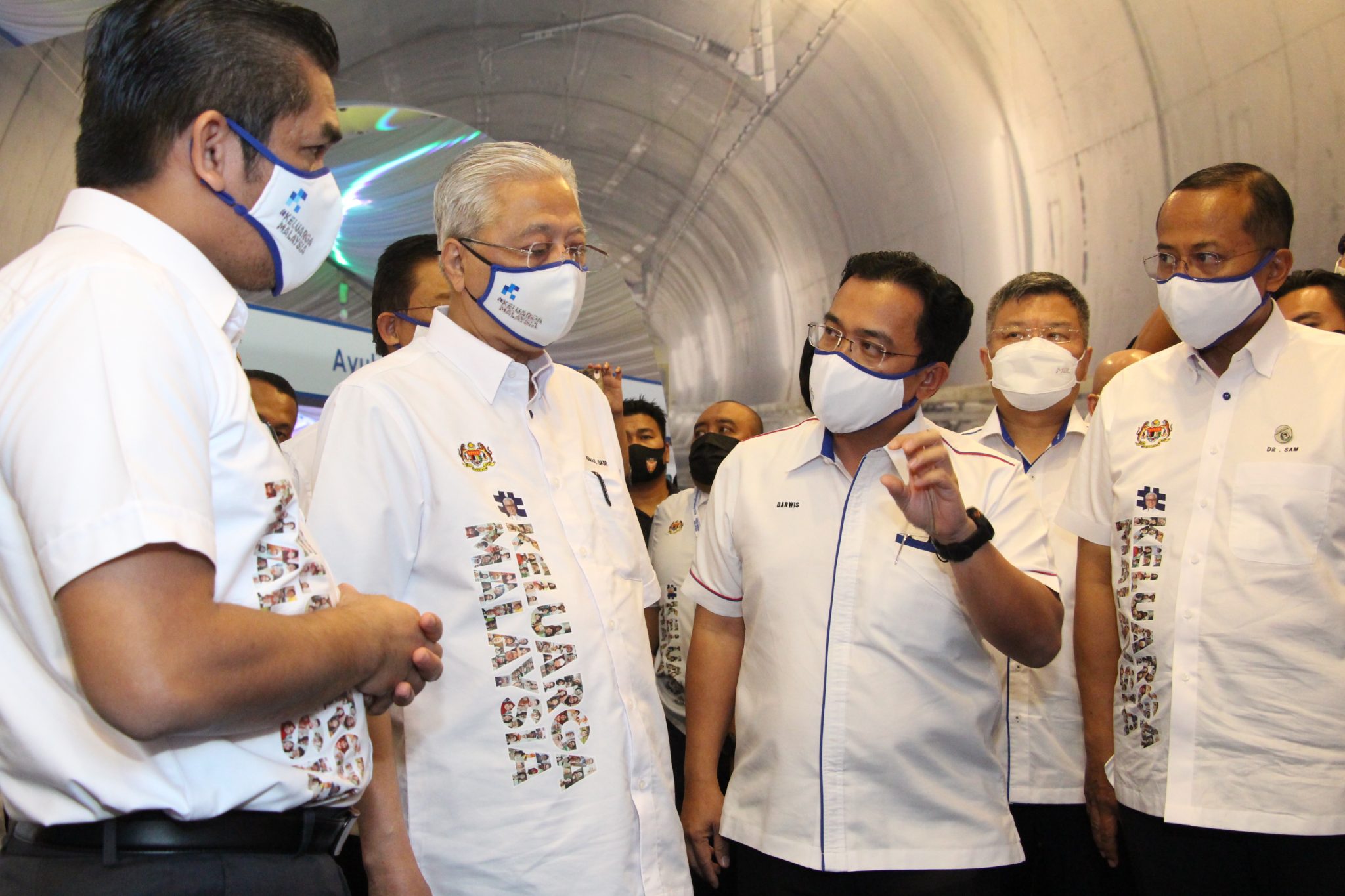 Kuala Terengganu, 4 June 2022 – Malaysia Rail Link Sdn Bhd (MRL) and China Communications Construction (ECRL) Sdn Bhd (CCC-ECRL) were honored to receive Prime Minister of Malaysia Datuk Seri Ismail Sabri Yaakob at the East Coast Rail Link (ECRL) booth for the Jelajah Asprasi Keluarga Malaysia (JAKM) Terengganu.
He started his tour throughout the exhibition by visiting the special ECRL exhibition tunnel which displayed the overview of the project.
The prime minister was welcomed by MRL Chief Executive Officer Dato' Sri Darwis Abdul Razak and Managing Director of CCC-ECRL Kong Qi.
Also present were Terengganu Menteri Besar Datuk Seri Dr Ahmad Samsuri Mokhtar, Senior Education Minister Datuk Dr Radzi Jidin and Chief Secretary to the Government of Malaysia cum MRL Chairman Tan Sri Mohd Zuki Ali.
Datuk Seri Ismail Sabri then stopped by the ECRL booth and signed a display poster as a momento.
Earlier during his JAKM closing ceremony speech, he said that ECRL project which is expected to be completed by end of 2026 will shorten the travelling time from the Klang Valley to Terengganu.
"This project will boost Terengganu economic growth especially in the construction and services sectors as the project infrastructure includes 70 percent of freight services which will facilitate the transportation of construction materials across the states," he added.