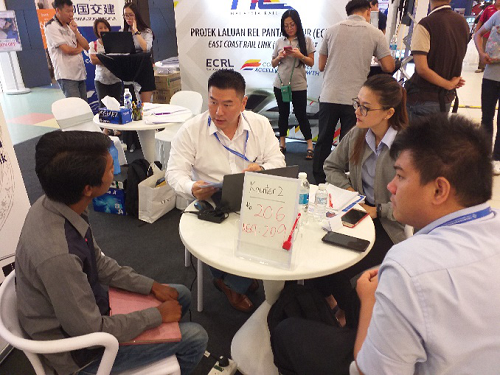 On 21 December 2019, The 640-km East Coast Rail Link (ECRL) project will embark on a recruitment roadshow from December 2019 onwards in a bid to tap local talents in the construction and rail industry to participate in the nation's largest infrastructure project to-date.
The ECRL project seeks to recruit professionals, skilled workers, and general workers as the construction of the rail infrastructure offers job opportunities in various disciplines including engineering and construction, quality assurance and quality control (QA/QC), health, safety, and environment (HSE), commercial, public relations, and administration.
Malaysia Rail Link Sdn Bhd (MRL) and China Communications Construction (ECRL) Sdn Bhd, said the recruitment roadshow would be the ideal platform to stir the interest of Malaysians to join the ECRL bandwagon, as the project stands to generate a workforce of some 23,000 personnel during the peak period of its construction beginning 2021.