Technical Visit To ECRL Genting Tunnel Project Site by Integrated Asset Planning Branch (CPAB), JKR Malaysia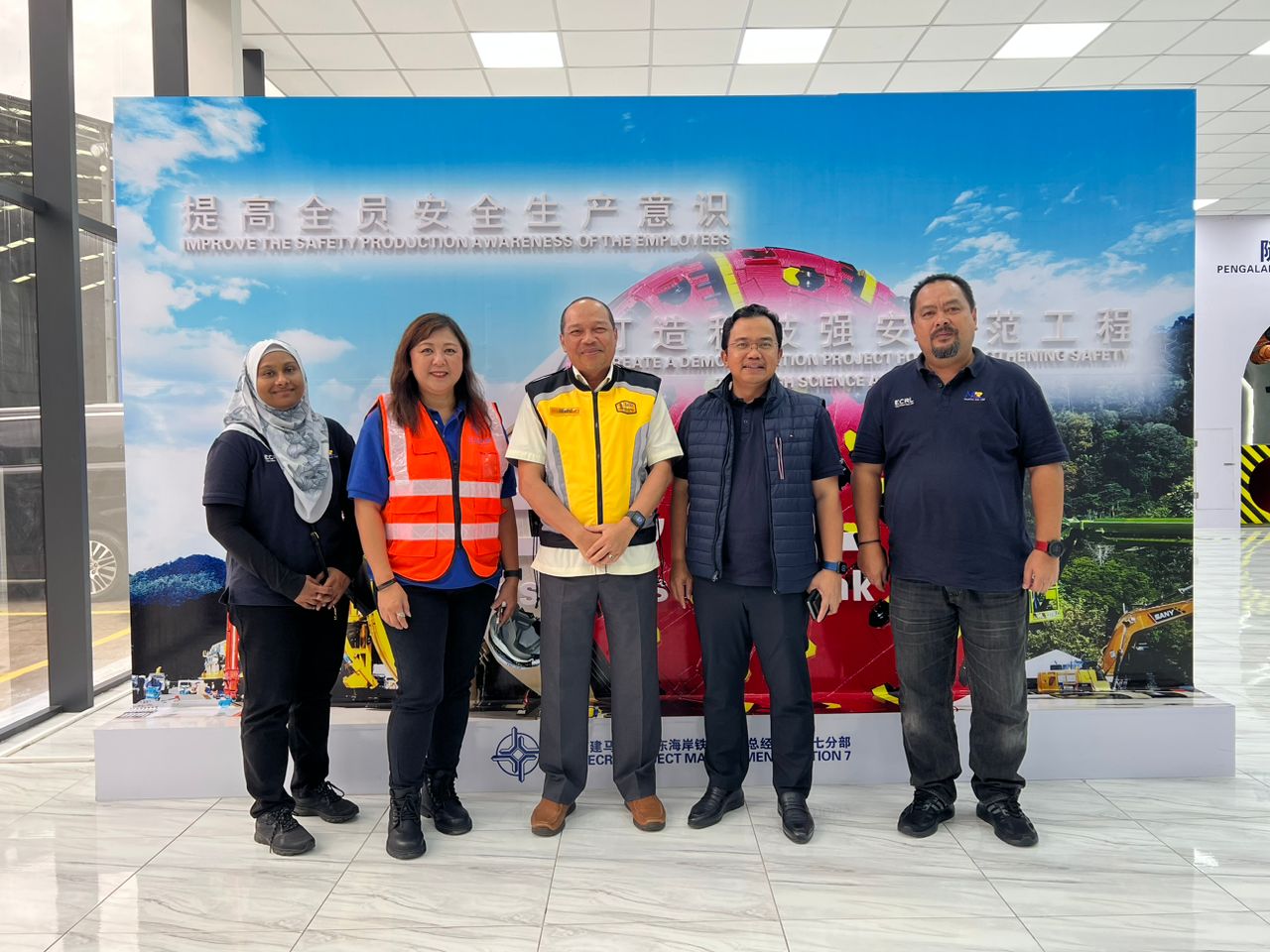 On 22nd December 2022, the Integrated Asset Planning Branch (CPAB) from JKR Malaysia made a technical visit to the Genting Tunnel project site.
A delegation of 39 officers led by JKR's Integrated Asset Planning Branch Senior Director, Dato' Ir. Hj Zulkipli Hj Nasri was welcomed and accompanied by MRL's Chief Executive Officer Dato' Sri Darwis Abdul Razak, together with MRL's Head of Construction, Noor Azlan Salleh and Corporate Director of CCC-ECRL Grace Cheng.
The purpose of this technical visit was to provide exposure and a knowledge sharing session to CPAB, JKR officers regarding the best practices of asset and project management in the implementation of mega and complex projects, including construction methods and technologies used in project implementation as well as aspects of mitigation and facility management that are applied once the project is operational.
They were briefed about the project updates, the challenges faced by them during the current monsoon season as well as measures taken place to ensure a steady and on-track progress of the mega project.
The delegation hopes that ECRL achieves its goal in connecting lives and accelerating growth especially within the local community in the state with numerous intangible benefits.
Construction of the 16.4 km Genting Tunnel portion of the ECRL began in May 2022. Once completed, the Genting Tunnel on the East Coast Rail Link (ECRL) will serve as a key component for the shortening of travel distance between Bentong and Kuala Lumpur.